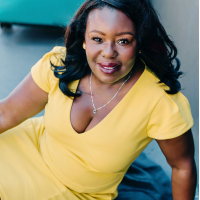 Tamela Miles
Paranormal Romance, African American Interest, Horror
Profession

School Psychologist
Tamela Miles is a school psychologist. She is a California State University San Bernardino and California State University Dominguez Hills graduate and former flight attendant. She grew up in Altadena, California in that tumultuous time known as the 1980s. She now resides with her family in the Inland Empire, CA. She's a horror/paranormal romance writer mainly because it feels so good having her characters do bad things and, later, pondering what makes them so bad and why they can never seem to change their wicked ways.

She enjoys emails from people who like her work. In fact, she loves emails. She can be contacted at tamelamiles@yahoo.com or her Facebook page, Tamela Miles Books. She also welcomes reader reviews and enjoys the feedback from people who love to read as much as she does.
Video
Cushion Promo Video
Some books are to be tasted, others to be swallowed, and some few to be chewed and digested.
Francis Bacon
Ways to reach Tamela Miles